Confidence permeates, that's no big secret. A truly confident woman, or man, or whatever, can pull off pretty much anything without even trying. It's almost like tinny little trickles of luck, happiness, and success just flow from every fiber of their being… If a healthy confidence turned people into vampires then we really would sparkle like Edward.
But, there's a secret that may be a hard pill to swallow, so lets brace ourselves, maybe with a tall glass of water to help it go down. Here's the secret:  EVEN THE MOST CONFIDENT OF PEOPLE HAVE BAD DAYS!!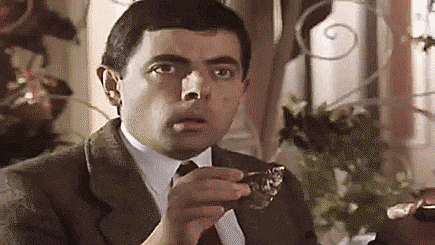 I know, I know, its a shocker right!?!  But its a fact, and it's important to remind ourselves of this fact once in a while. Because if not, then we'd never stop comparing ourselves to others.  We'd transform into jealous, judgmental little a** holes, and we'd want to puke on everyone around who illuminates more confidence than ourselves.
So lets just remember, for one minute, that the ones we compare ourselves to (because we are human after all)  have bad days too.  No one is perfect, so shove those self doubts aside and dust off, because each and every one of us is capable of harnessing this magical sparkling power of confidence. We just have to find it within, embrace our differences, and grow.
Now, I know that this topic has been covered one hundred billion times over. From front to back, and side to side.  Every imaginable surface of the confidence subject has been written about. If confidence were a blank sheet of paper, then every writer on the plant would flock to that page and mark it with their very own pen, just to have a permanent place there… Which is actually really awesome, if you think about it, because we visit these markings often.
Personally I love to read confidence quotes, posts, and articles of every kind.  The boost given with each one is refreshing! Confidence is a beautiful thing, and so is anyone who wears it! So today, I'm making my own mark of the confidence page, whether its been said or not, because well I'm feeling awfully sparkly.
So please, WEAR YOUR CONFIDENCE PROUDLY!
If you're having a bad day, then that's okay, just don't pack up your belongings and live there. Pick yourself back up and move on, because you can, you're worth it, and because you deserve it!
Please also enjoy my latest E-book novel. It's a sweaty thriller AGGRAVATED MOMENTUM